S#.Terminal
S#.Terminal is a free trading terminal. The main advantage of which is the simultaneous connection to a variety of trading boards, including those where there is no own terminal.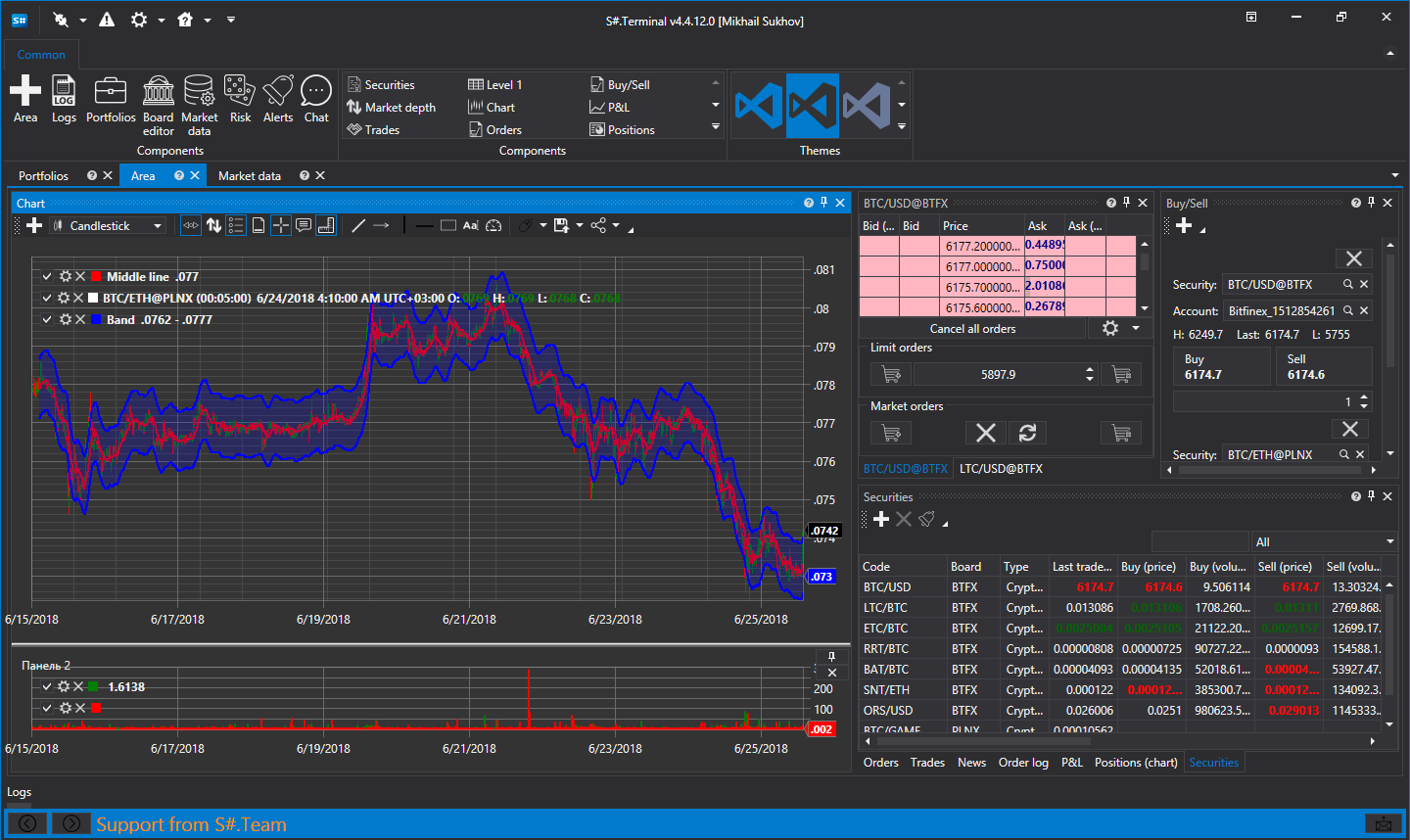 Advantages and features of S#.Terminal:
Supports many sources:Connectors.
Trade from the chart.
Arbitrary time frames.
Support for Volume, Tick, Range, PnF, Renko Candles.
Clusters and box plots.
Any markets: stocks, futures, Forex, bitcoins.
Recommended content