Risk management
In the Risk panel, you can set risk control settings.
At the bottom of the panel, you have to select the Risk-rule, configure the trigger condition for the Risk-rule and the action (Close positions, Stop trading, Cancel orders), which will be executed when the Risk-rule condition is triggered.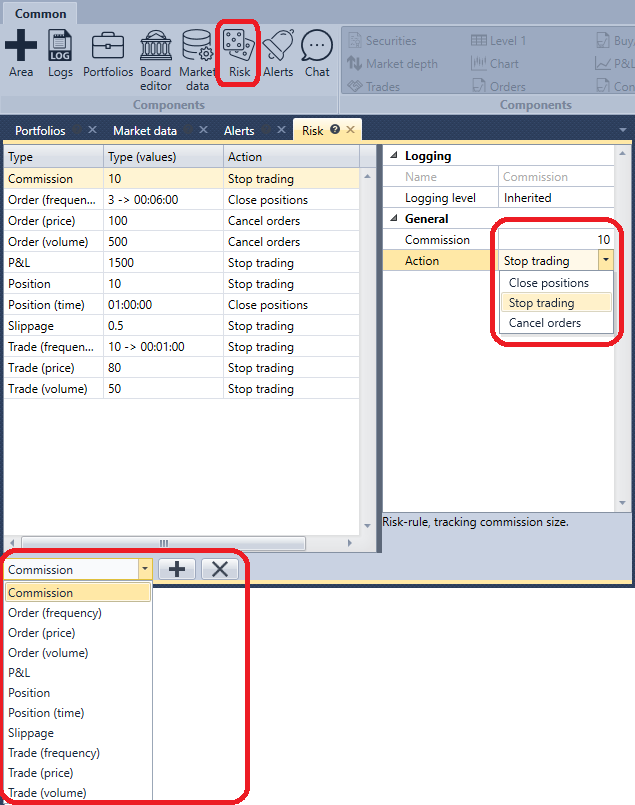 The list of risk rules and their description is available in the section Risk management.