Running and displaying results
Below is a sequence of steps to perform data analysis.
Running the script and displaying the analysis results using the SBER@TQBR security as an example:
For example, we select the templateVolume within a day.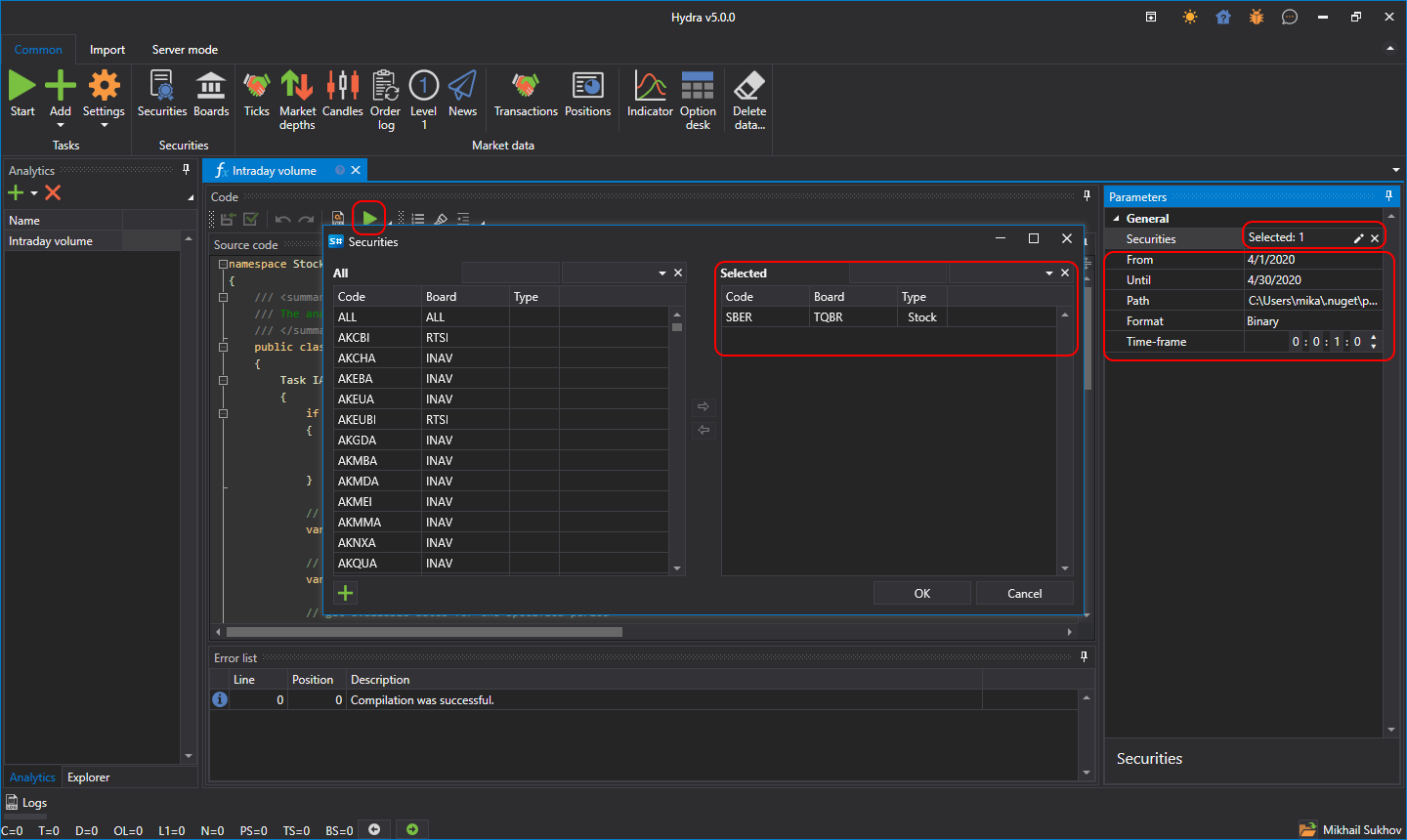 Select data for analysis:

In the Parameters window on the right side of program
Specify the instrument, in our case SBER@TQBR. Start and end date, data path and format.

Run the script using the button.
Then the processing result will be displayed..

View results:

By default, the result is generated as a table. To view the received data in the form of charts, you should select one of several options for data output.

After that, the selected chart will be plotted based on the analytics process results.