Live execution sample
To run an example in Live you will need:
Testing terminal IB Trader Workstation (TWS) Demo from Interactive Brokers, you can get it on the manufacturer's website.

Set the IB TWS Demo terminal for work with S#.Designer. See the IB TWS Setting demo in the Interactive Brokers section.

Set connection to the IB TWS Demo in S#.Designer and connect.

Download history for the required instrument. For example, the AAPL@NASDAQ instrument will be used. The strategy will use candles with a time frame of 5 seconds, and history will not be needed, but such a history will be sufficient to demonstrate the possibility.

Set and run the strategy.
The following parameters will be used in the example with the SMA strategy.
AAPL@NASDAQ instrument
Standard storage \Documents\StockSharp\Designer\Storage
Storage format - CSV
Type of data, taken from the storage - Ticks
Candles with time-frame of 5 s
Volume - 100
History days - 2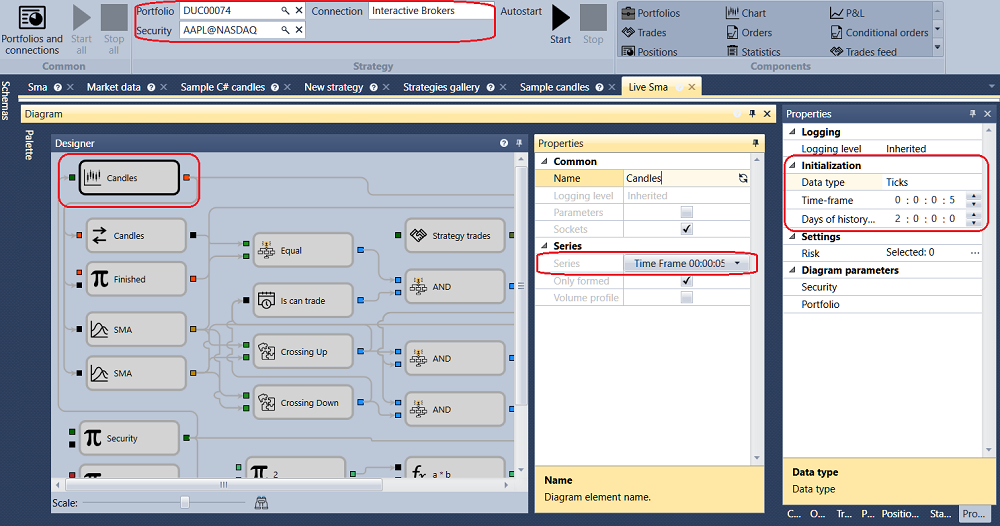 After setting up all the required parameters, start up the strategy testing by clicking the

Start button.
After clicking the

Start button, the chart will start displaying the entire downloaded history for 2 days: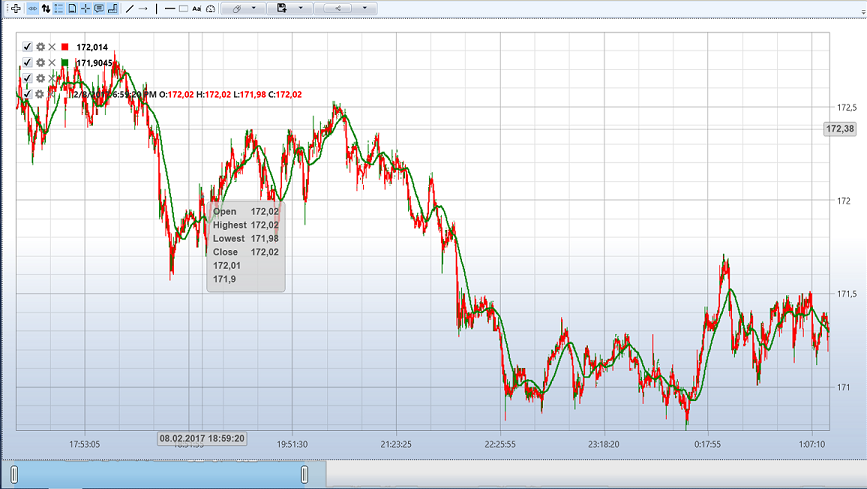 After downloading the entire history from the Market data storage and the Table of anonymous trades from the terminal, the strategy will start trading.
The chart below shows the trades from S#.Designer.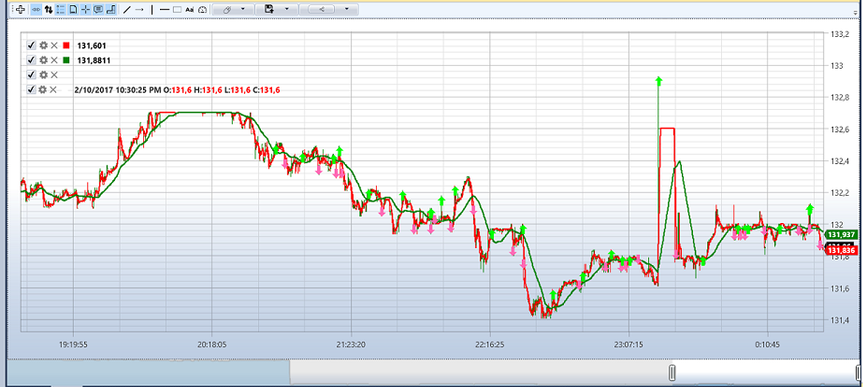 Recommended content