Using visual designer
You can add a new strategy by clicking the Add

button in the Common tab and selecting Strategy. Or, by right-clicking the Strategies folder of the Schemas panel, and click the

button in the drop-down menu: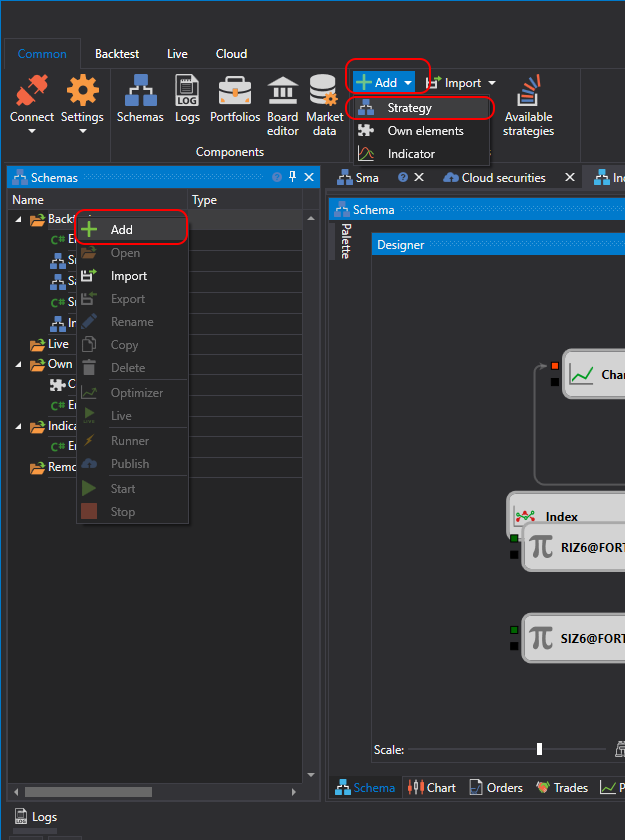 After clicking the Add

button in the Strategies folder of the Schemas panel, a new strategy will appear. In the workspace, a new tab with a strategy appears, when you switch to the tab, the Emulation tab will automatically open in the ribbon. In the Emulation tab, you can change the name of the strategy and give it a brief description: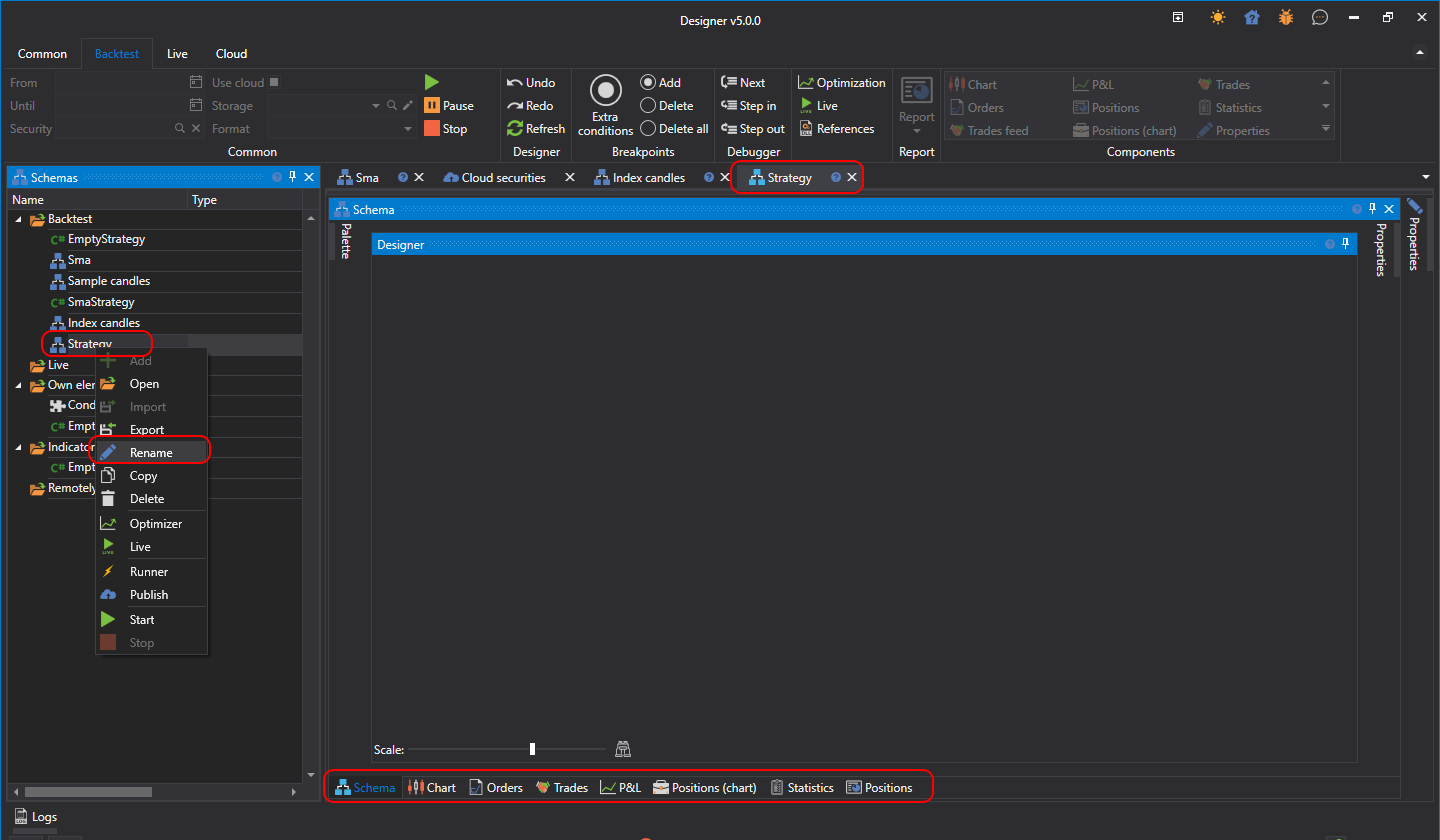 The strategy tab consists of the Diagram panel and Chart panels. The Chart area is required to display the test results of the strategy created in the Diagram panel. For details on testing strategies, see Getting started.
Recommended content